Animal Feed Code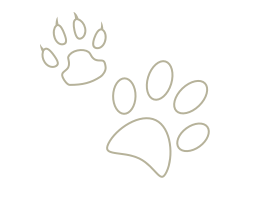 In addition to the applicable regulatory and ethical provisions, marketing communication for animal feed products, no matter its form, must comply with the following ethical rules:
1. ANY CONFUSION WITH PRODUCTS FOR HUMAN CONSUMPTION MUST BE AVOIDED
1/1. Advertising shall prohibit any deception in the graphic or photographic representation of the materials of animal origin used in the composition of the products, in particular by inserting in the marketing communication suggestive images that are too valuable compared to the raw materials actually used.
Examples:
salmon steaks, for salmon by-products intended for animal feed
whole chicken, for chicken by-products or processed animal protein (flour) for use as animal feed
beef ribs, for bovine by-products intended for animal feed
1/2. The graphic or photographic representation of vegetable matters (cereals, vegetables, fruit) by whole matter is tolerated.
Examples:
wheat for wheat flour
peas for pea flour
apple for dehydrated apples
1/3. The presentation of the product in marketing communication should not lead to the belief that the product promoted could be intended for human consumption. The use of animals, portrayed as human beings, should not create any ambiguity about the function of the product: animal feed.
2. VOCABULARY
2/1. Without prejudice to the regulatory use of the category "meat and animal by-products" in the composition (list of ingredients), the term "meat" may be used only if the material used is skeletal muscle.
2/2. The term « fresh », which qualifies the raw materials used, should be used only if the materials have been kept at a positive temperature and are incorporated, still fresh, in the manufacturing process of the product. This term shall not be used in the case of processing such as cooking, dehydration, freezing, hydrolysis, sterilization or similar, or the addition of salts, fuming agents, natural or synthetic chemical preservatives or any other auxiliary aid.
2/3. The term "natural" may be used only to describe a substance (derived from plants or animals, microorganisms or minerals) to which nothing has been added, but which may have been subjected to physical treatment making it possible to use it in pet food, while maintaining its original composition.
The claim, such as, for example, "product / manufactured / formulated with natural components", may be used whenever the list of ingredients, identifying natural substances, is made available to the public by any means.
Examples of acceptable treatments (as long as the natural composition is preserved): freezing, concentration, extractions (without chemical agents), drying, smoking (without chemical agents), pasteurization, extrusion, grinding…
Examples of unacceptable treatments: discoloration, oxidation by chemical agents, chemical treatment, genetic modification… 
The term "natural" can only apply to a food if all the substances used are natural, as defined above.
If the food is formulated only with natural substances but supplemented with vitamins and minerals that are not, the claim, for example "BLOGGO [1]  prepared with natural plant extract", is acceptable.
2/4. The term "pieces" applies only to natural fragments. The reconstituted elements are called "dumplings, in sauce, in jelly or in pâté, sliced, bite-sized …"
3. HEALTH
3/1. Claims referring to the treatment, cure or prevention of a disease are considered to be medical claims. The product is then a "medicated feed" which places it in the category of veterinary drugs.
Consequently, for foods not falling within this category, terms such as "treating, relieving or curing" are prohibited.
3/2. Functional claims are permitted when they emphasize the beneficial contribution of a food, nutrient, component or additive to normal body growth, development or function.
For example: contains calcium for strong bones and healthy teeth / prevents the formation of tartar / limits the appearance of hairballs…
3/3. Dietary claims are permitted where the products fall within the scope of Community legislation on foods with special nutritional objectives (also known as "dietetic foods").
For commercial communication of such foods, terms such as "aid, brings, contributes, warns, protects …" are accepted and refer to a specific pathology.
For example: reduces recurrence signs of feline idiopathic cystitis / reduces the risk of formation of calculations of calcium oxalate and struvite / enriched in taurine and L-Carnitine to help support heart muscle …
3/4. The use of the term "health" must be necessarily contextualized or relativized.
4. REFERENCE TO PROFESSIONALS
The personal intervention of professionals (breeders, shepherds) can only be used to substantiate true and verifiable facts.
"In publications, the veterinarian may not use the documents or results of examinations and observations provided to him by other authors except by mentioning the part taken from the latter or by indicating the adequate bibliographic reference. Any communication must be signed by its author. The veterinarian authorizing a communication containing information in favor of a company or a trade mark, no matter the process used, must indicate, where appropriate, the links which attach it to that undertaking or this brand. "
Article R.242-36 of the Rural Code and Sea Fisheries.
Any reference to a veterinarian or healthcare professional in an advertisement, even if his or her identity does not appear, must be based on concrete evidence. 
5. CONSUMPTION PATTERN
The consumption of dry food must be associated with the absorption of water by the animal.
In this case, if an actual consumption scene is represented in the advertising message, a water container must be shown. It can be replaced by explicit information, recalling the need to leave a bowl of water at the disposal of the animal.
[1]
BLOGGO is a fictional brand name for food