Real Estate Individual House Code
Real Estate Individual House Code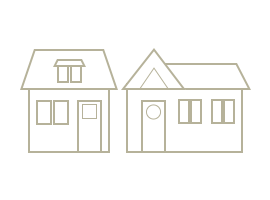 This Recommendation applies to the advertising of any operator who declares himself responsible for the construction of individual houses.
In addition to the applicable rules, advertising for the construction project of the individual houses must, in any form, comply with the following professional rules of conduct :
1. Price
1/1. Minimum price
When the price is indicated, the advertisement must specify the number of rooms and / or the size of the living area.
1/2. Land
When the price is indicated, the advertisement must specify that the land is not included, nor does the infrastructure connected to it (nor « connection to public networks »)
1/3. Options
When the price of a product is indicated, it includes any options represented or described. Otherwise, the total amount of the product's options presented must be clearly indicated in the advertisement.
2. Guarantees
Any advertising must mention in compliance with the provisions of the ARPP's code "Notes and overlays".
the financial guarantees and insurances subscribed by the constructor or prime contractor.
For cases of pure construction of individual houses (situation where there is one building permit per house), the following guarantees must be specified:
the guarantee of repayment of the deposit, if required ;
the delivery guarantee at agreed price and time, specifying the name of the company issuing this guarantee ;
the name of the insurance company (-s) from which the manufacturer has taken out ten-year civil liability and professional civil liability policies ;
the name of the company from which the prime contractor buys the damage-work insurance on behalf of the project owner.
Where the nature of the advertising medium and / or the format of the message (e.g. radio, Internet, telephone) does not allow the totality of the information mentioned above, the advertisement shall include a concise note (e.g. "warranties and compulsory insurances included « ), accompanied by a reference to a complete and easily accessible source of information (e.g. website).
3. Reference to the environment or sustainable development
Any claims, presentations or indications, which are using ecological arguments, either for a main or for an accessory purpose, must comply with the ARPP code  Sustainable Development.
In application of such texts, advertising:
Must not present the company's environmental benefits or actions that would be only relative (like improvement) in an absolute form;
Must give preference to precise and concrete terms / expressions rather than vague and confusing terms / expressions;
Must be accompanied with concrete information specifying the tagline, if possible, justified by numbers and containing a reference;
Must not create confusion with official labels or public labels ;
The use of the terms « low energy building« , « passive energy« , « positive energy building« , « energy performance diagnosis« , « high environmental quality », "bioclimatic habitat » must be done according to the definitions provided in the « Construction » lexicon ;
Must not represent, trivialize or even value behaviors / practices in contradiction to the commonly accepted principles of environmental protection.